Trinity Student Managed Fund (Trinity SMF) is the first student managed fund in Irish history. It is comprised of a real-life financial portfolio managed by a team of committed undergraduate and postgraduate students under the guidance of an advisory board of investment industry experts.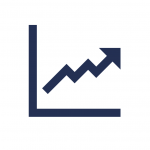 Long Only Equity Management
The SMF is the first initiative of its kind within Europe, it manages a real-life long-only equity portfolio and is 100% run by students. We invest in equities and exchange traded fund instruments. However, our constitution does not permit us to short sell securities due to the inherent risk of the activity.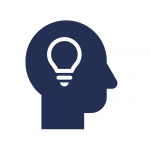 Our aim is to become a co-curricular and multi-disciplinary centre for excellence within Trinity which attracts the University's finest students who wish to hone their professional skills – be they related to investments and finance, marketing and PR, operations or management and leadership.
Each year, 10% of our profits are donated to the Trinity Access Programme (TAP) and the Trinity Inclusion & Disability Service. The remaining 90% of our returns are reinvested in the portfolio with a view of growing it to a critical mass whereby the remaining 10% becomes a meaningful sum.
Where our members are now
Trinity SMF offers Trinity's students with unparalleled exposure to the world of investing and financial markets. Under the guidance of the advisory board, our members are given the opportunity to learn and make investment decisions with the funds assets.
This exposure has provided our members with unmatched experience in the financial world as they aim to begin their professional careers following graduation.
Our members have completed internships and secured full time roles at some of the largest and most prestigious asset management firms, investment banks and trading firms in financial hubs all across the globe.
"The SMF is a fantastic resource for any student wishing to pursue a career in professional services. The learning and networking opportunities the SMF offers are unrivalled and I believe that my time as a member played a key role in setting me on the path to my current career"
"I often think of how significant and formative the SMF was in my professional development. It's an incredible resource to be able to discover which areas of business and finance interest you, to learn from your peers and then to synthesise these learnings into investment ideas. Getting a job offer with the leading global companies associated with the SMF then becomes a natural result of one's interest. Of course, the strong community of SMF members and alumni who have been through the process before are always on hand to help out. To top it all off with talks by thought leaders from around the globe makes for a really powerful university experience and one which we are very fortunate to have at Trinity."
"The skills gained from being part of Trinity SMF gives members a huge advantage when it comes to applying for and participating in internships. It's been great to see the brand become more and more recognisable as the years go on and it's network grows. I'm so thankful for all the doors that the SMF has helped open for me! But, you really do get out of it what you put in so I would urge any current members to take advantage of all the opportunities and networking it provides!"