Check back periodically to see the latest internships and grad programs from our sponsors.
SIG's Quantitative Assistant Trader Internship and Graduate Programmes can be the start of a rewarding and challenging career in trading, as each programme serves as an entry route into a full-time trading position.
SIG's Internship Programme welcomes students in their second and penultimate years of study, while the Graduate Programme is aimed at final years and graduates.
Citadel's Software Engineering Development Program empowers team members to solve some of the most challenging programs with innovative strategies. You'll work side-by-side with quantitative researchers and traders to design, develop, and deploy cutting-edge software.
Citadel's Trading professionals bring investment ideas to life and seize opportunities in all major financial markets around the world. You'll work in a team environment to constantly learn and take calculated risks.
Citadel's Quantitative Researchers use sophisticated statistical techniques to develop next-generation models and trading approaches for a range of investment strategies. You'll apply your passion for mathematics, statistics, and computer science to some of the most complex data sets.
PwC's Summer Internship programme gives you real insight into what it's like to work in professional services.
PWC offer a variety of different programmes aoss their assurance, consulting, deals, risk assurance and tax divisions. 
Matheson trainee lawyer programme is the best in Ireland. Our commitment to our trainees is to provide them with the training and opportunities they require to become successful lawyers. Our programme is designed to help you make the transition from law student to qualified lawyer and to provide you with the knowledge, skills and expertise that our clients demand.
Matheson Summer Internship Programme is to gives you a real insight into the work, people and culture, so that you can decide if Matheson is right for you. You will experience what life in a law firm is really like, working alongside our talented legal and tax professionals and trainees on transactions for international companies and financial institutions.
As an IMC intern, you'll work on real business projects in our tailored program and be led on an exciting journey by experienced IMC trainers.
The IMC traineeship is designed to enhance and accelerate your skills and knowledge while providing you with opportunities to network and build relationships with international colleagues.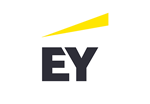 In your penultimate year of college and want to get ahead in your career? You could do a summer internship with us. It's paid work experience with one of our teams across Ireland. After kicking things off with an induction to EY and some business skills training, you'll soon be doing the same work as our graduates on real client projects. If we're impressed with you and your work, we may offer you a graduate position.
A place on our Graduate Programme 2020 is a guarantee that you'll be given all the mentoring and encouragement you need to be the best you can be. With regular rotations, you'll see how different business units operate, and how they work together. Investing in your future, with financial support and ample study leave to help you complete further qualifications. You'll be challenged, inspired and given opportunities to shine, as you follow your Personal Development Plan.